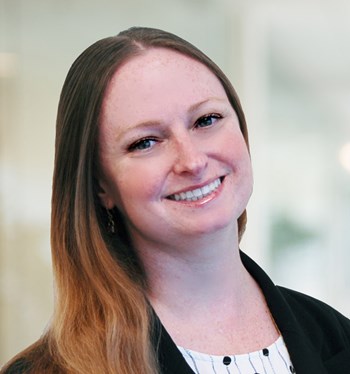 Scope of Service Experience
Ms. Merriman is responsible for overseeing the day-to-day activities of the Accounting Department; by providing direction, leadership and evaluation. Her responsibilities include supervising corporate and property management accounting, as well as financial reporting, budgeting, and treasury.
Ms. Merriman is entrusted with the implementation of internal controls and best practices for the accounting department. A strategic problem solver, Ms. Merriman provides leadership and mentorship for the accounting team.
Background & Experience
Ms. Merriman joined NAI/Merin Hunter Codman in November of 2018. She brings to the firm over a decade of progressive commercial real estate accounting experience. Prior to joining NAI/Merin Hunter Codman, Ms. Merriman served as a senior accounting member at O'Connor Capital Partners in Palm Beach, FL where she was hired as the founding accountant within the property management office and managed the implementation of O'Connor's first Digital Payables System. Ms. Merriman's prior responsibilities also included the preparation of detailed monthly reports and financial packages, assisting with annual audits and tax returns, staff training and management, lease abstraction and set-up, as well as annual property budgets.
Education
Ms. Merriman holds a Master's Degree in Forensic Accounting and a Bachelor of Business Administration Degree in Accounting from Florida Atlantic University in Boca Raton, FL.
Ms. Merriman is proficient in multiple accounting software systems including MRI, Yardi, Kardin, Skyline, and QuickBooks, in addition to Microsoft Office Suite and SharePoint
Professional Associations & Designations
International Society of Female Professionals