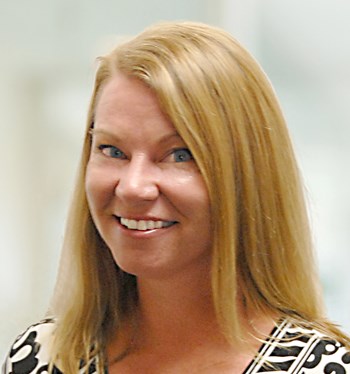 Specialties
Marketing
Scope of Experience
Ms. Mulcahy is responsible for creating, budgeting, implementing, designing, managing and reporting on all company and property related marketing campaigns. Those marketing efforts often include press releases, print media, digital media, social media, video production and website creation and management.
Background & Experience
After an extensive marketing and graphic design career, with a strong concentration in commercial real estate, Ms. Mulcahy joined NAI/Merin Hunter Codman in 2010. Prior to joining NAI/Merin Hunter Codman, Ms. Mulcahy served as Marketing Director at KS Commercial Real Estate, Inc. in Topeka, KS and developer, OnSite Management Group in Vero Beach, FL.
Skills include: Print and Web Design/Development using: Adobe Creative Suite (Photoshop, Illustrator, DreamWeaver, InDesign and Acrobat), Microsoft Office (Word, Excel, Access, Publisher and Power Point), various FTP Programs, Google Analytics and Social Media applications. Strong working knowledge of HTML and Javascript. Verse in both PC and Mac environments with the technical ability to support users with both software and hardware in a network environment while maintaining basic network administrative tasks.
Education
Associates of Science Degree in Graphic Design, Keiser University, Ft. Lauderdale, Florida.
Professional Associations & Designations
Ms. Mulcahy serves on NAI/Merin Hunter Codman's social service committee coordinating corporate volunteer initiatives/days for a variety of community organizations including:
Adopt-A-Family/Santa's Workshop
Juvenile Diabetes Research Foundation
American Heart Association
Paint Your Heart Out
Big Heart Brigade (Thanksgiving Dinners for the Hungry)
Palm Beach County Environmental Resources
Easter Seals
Place of Hope
Habitat for Humanity
Quantium House
HomeSafe
United Way of Palm Beach County