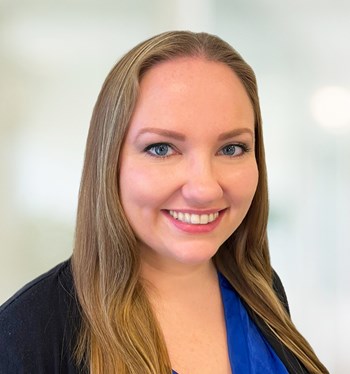 Scope of Experience
As Accounting Manager, Ms. Allen is responsible for the accounting and financial reporting of a portfolio of the Company's assets and managed properties. She is integral in the development and implementation of core systems and processes for collecting, analyzing, verifying and reporting financial information.
Her responsibilities include achieving accounting operational objectives by contributing accounting information and recommendations to strategic plans and reviews, staff supervision, managerial duties, preparing and completing action plans, forecasting requirements, preparing budgets, monitoring revenue and expenses, and establishing internal controls.
Background & Experience
Ms. Allen joined NAI/Merin Hunter Codman in November of 2020 as a Property Accountant and was quickly promoted to Accounting Manager by putting her dedication, commitment, and decade of commercial accounting experience to work. Prior to joining the firm, Ms. Allen served as Assistant Accounting Manager for Driftwood Hospitality Management where she was responsible for over 45 hotels and franchise accounting operations. Throughout her extensive career at Driftwood, she was additionally responsible for taxes (covering over 50 taxing authorities), preparing draw funding requests, preparing detailed monthly financial reports, staff training and management, as well as providing technical support.
Education
Ms. Allen holds a Bachelor of Science in Accounting from University of Florida, Fisher School of Accounting in Gainesville, FL.