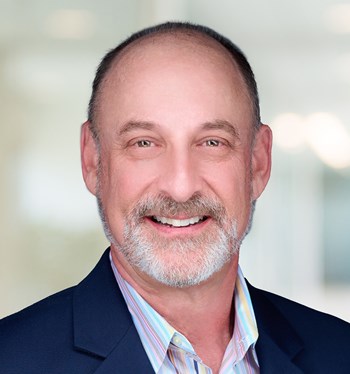 Specialties
Office
Scope of Experience
Mr. Sundook has specialized in the sale and leasing of office properties in Palm Beach County for over 27 years.
Background & Experience
Jason has been in the real estate business for over 35 years, and joined NAI/Merin Hunter Codman, Inc. in 1993 after moving from his hometown of Boston, MA. Prior to joining NAI/Merin Hunter Codman, Inc., Mr. Sundook was a successful commercial real estate agent in downtown Boston with The Codman Company and McFarland Associates. In 2004, Jason became a member of the prestigious Society of Industrial and Office Realtors (SIOR) and also became an NAI/Merin Hunter Codman, Inc. shareholder. Jason's diverse client list includes highly sophisticated institutional-level owners such as J.P. Morgan, TA Associates, RMR, Equus and C-III as well as smaller national and local investors looking for expert local services.
Education
Mr. Sundook is a graduate of the University of New Hampshire Whittemore School of Business and Economics and resides in Wellington, FL.
Professional Associations & Designations
Florida Real Estate License
NAI Global Office Council
Society of Industrial and Office Realtors (SIOR)
Palm Beach County Business Development Board
Chamber of Commerce of the Palm Beaches
Northern Palm Beaches Chamber of Commerce
Palms West Chamber of Commerce
Transaction History
K Hovanian Mortgage: 50,000 SF
AT&T: 40,000 SF
ITT Technical Schools: 40,000 SF
Wackenhut Services: 29,000 SF
Comcast: 26,780 SF
PNC Bank: 22,228 SF
University of Pheonix: 21,000 SF
Bankrate Monitor: 21,000 SF
Dycom, Inc.: 21,000 SF
Biomet 31, LLC: 20,935 SF
Significant Assignments:
Oakbrook Center: 243,000 SF
Fairway Office Center: 223,000 SF
Financial Center at the Gardens: 180,000 SF
Palm Beach International Towers: 102,000 SF
Wellington Reserve: 100,000 SF
4400 PGA: 80,000 SF
3399 PGA: 72,000 SF
Horizons Office Center: 64,000 SF
Brandywine Centre I: 61,000 SF
Gardens Pointe: 35,000 SF
Strategic Clients
AT&T

Bankrate Monitor

Biomet 3i, LLC

Cohen Milstein Sellers & Toll

Comcast

Cozen O'Connor

Dycom, Inc.

ITT Technical Schools

K. Hovnanian Mortgage

Merrill Lynch

New York Life Insurance

Otis Elevator

Pitney Bowes

PNC Bank

Tire Kingdom

University of Phoenix

US Polo Association

Wackenut Services/G4S