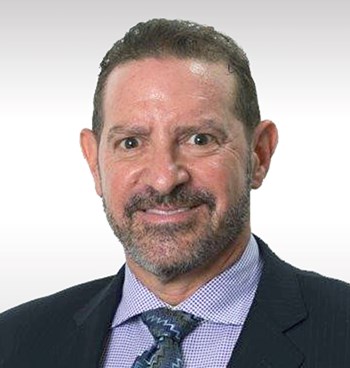 Specialties
Office and Industrial Leasing and Sales
Scope of Experience
Mr. Starr specializes in tenant and landlord representation as well as investment sales throughout South Florida with a concentration in south Palm Beach and Broward counties.
Background & Experience
Mr. Starr, a six-time CoStar Power Broker Award winner, joined NAI/Merin Hunter Codman in 2020, bringing over two decades of commercial real estate expertise to NAI/Merin Hunter Codman. Over the course of his career, Mr. Starr has successfully negotiated over fifteen million square feet of sales and lease transactions throughout South Florida for firms such as CBRE, Brenner Real Estate Group, and the Trammell Crow Company. Some of his notable tenant representation clients include Anidjar & Levine, Brown & Brown Insurance, Centers Health Plan, Lido Advisors, Investments Limited, Lesser Lesser Landy & Smith, Mass Mutual, and White Oak Capital Advisors.
Education
Mr. Starr is a graduate of State University of New York at Delhi with an Associates of Science degree in Business Management.
Professional Associations & Designations
South Florida Office Brokers Association (SFOBA)
National Association of Office and Industrial Properties (NAIOP), Prior Board Member
Former Co-Chair of the Annual NAIOP Broward County Bus Tour
Licensed Real Estate Salesperson, State of Florida
Transaction History
Lease Transactions:
Sunset Moving & Storage 43,000 SF
Arbys, LLC 41,000 SF
Carlson / Radisson 31,500 SF
Airspares Network 31,000 SF
Mass Mutual 27,000 SF
G Tech 36,000 SF
Daleen Technologies 18,000 SF
Sales Transactions:
Quorum Business Center, Deerfield Beach $9,750,000
3600 W Commercial Blvd, Ft Lauderdale $7,250,000
Newport Business Plaza, Deerfield Beach $7,220,000
5297 Copans Road, Margate $5,000,000
1860 Dr Andres Way, Delray Bch $4.3M $4,300,000
1799 W Oakland Park Blvd, Ft Lauderdale $3,900,000
Plum Plaza, Boca Raton $3,100,000
Significant Assignments:
1 East Broward - 352,000 SF

Commercial Tower Executive Airport - 95,000 SF
Boca Corporate Plaza - 89,000 SF

Riviera Point - 72,000 SF

Deerfield Office Center - 61,000 SF

2601 Oakland Park - 60,000 SF

Atlantic Pavilion - 60,000 SF

6400 Building - 56,000 SF
Cypress Court - 42,000 SF
Cypress Plaza - 40,000 SF
Commercial Point - 29,000 SF
8220 W SR84 - 23,000 SF
Strategic Clients
Mass Mutual
Centers Health Plan
Anidjar & Levine
Lido Advisors
Lesser Lesser Landy & Smith
Brown & Brown Insurance
Investments Limited
White Oak Capital Advisors